"Stop and embrace the day as much as possible"
"Take it all in and appreciate it"
…was the advice I was given prior to our wedding day six months ago. As I reflect on the experience, six months since our wedding day, the subtle details of our special day start to fade. The white and pastel pink flowers draping down the columns, sparkling bulb lights swinging over the dance floor, and shiny gold silverware start to lose their details in my memory. However, many moments remain vivid memories that will forever live and be cherished in my mind and heart.
As the days go by, the details fade. But some moments last a lifetime.


Pre-Wedding Solitude at the Hotel Bel Air
Lindsay, I and our two dogs (Leia and Beau) landed at Los Angeles airport on July 25, 2021 excited for the week ahead. The welcome party was taking place in just five days at Lindsay's parent's home in Pacific Palisades. Upon arrival it felt like stepping into a military operation with the house being prepared for a 100-person party. Moving trucks lined the street, mountains of furniture boxes piled high, staff scurried throughout the house and the driveway was transformed into a full-blown tented kitchen.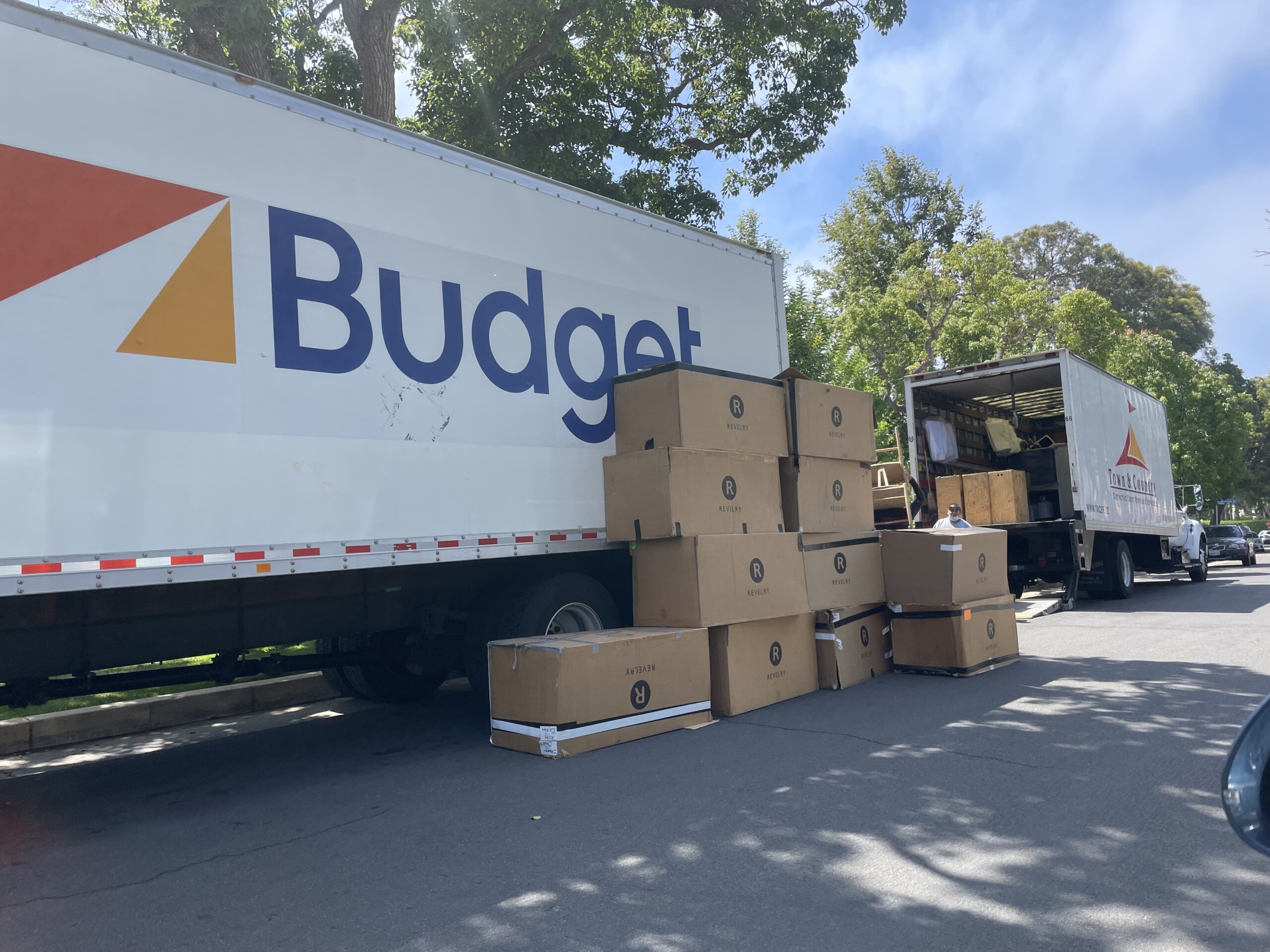 With Cindy (Lindsay's Mom) and Michael Gapinski's team (Iconic Events) behind the planning, it was destined to be an epic event. However, the preparations for the party were not the conditions to relax and unwind before a wedding.
I ran into Lindsay's father Bill in the driveway where he suggested, "The first chance you get, get out of here!"
Sometimes the best way to help is to get out of the way. I heeded Bill's advice and escaped to Hotel Bel Air to relax and get some alone time before the wedding. Stepping onto Hotel Bel Air grounds seemed to melt away any distractions, giving way to solitude and reflection. This escape allowed me to process the fact that I was getting married!
I woke up Friday morning at 5am and ran through the Bel Air hills and UCLA campus and imagined walking down the aisle and how stunningly beautiful my wife was going to look. After 17 miles and a runners high, I walked back to the hotel room to see the front lawn completely transformed from a grassy patch into a wooden raised deck floor with a massive structure which would become the bones for the beauty that was to fill it in a few days.

After showering I walked to the hotel restaurant for breakfast. I read my vows over and over as I ate eggs benedict, whispering them loud enough so my ears could hear my words but soft enough so they wouldn't be heard by others. After breakfast I laid poolside and absorbed the sun beading on my skin as the words from my vows floated in my mind. After the pool, I walked back to my room and saw Bill's sisters eating. Aunt Aimee said, "You don't seem stressed" as if I was supposed to be.  She was right, I felt extremely relaxed and at peace. I was ready to marry Lindsay!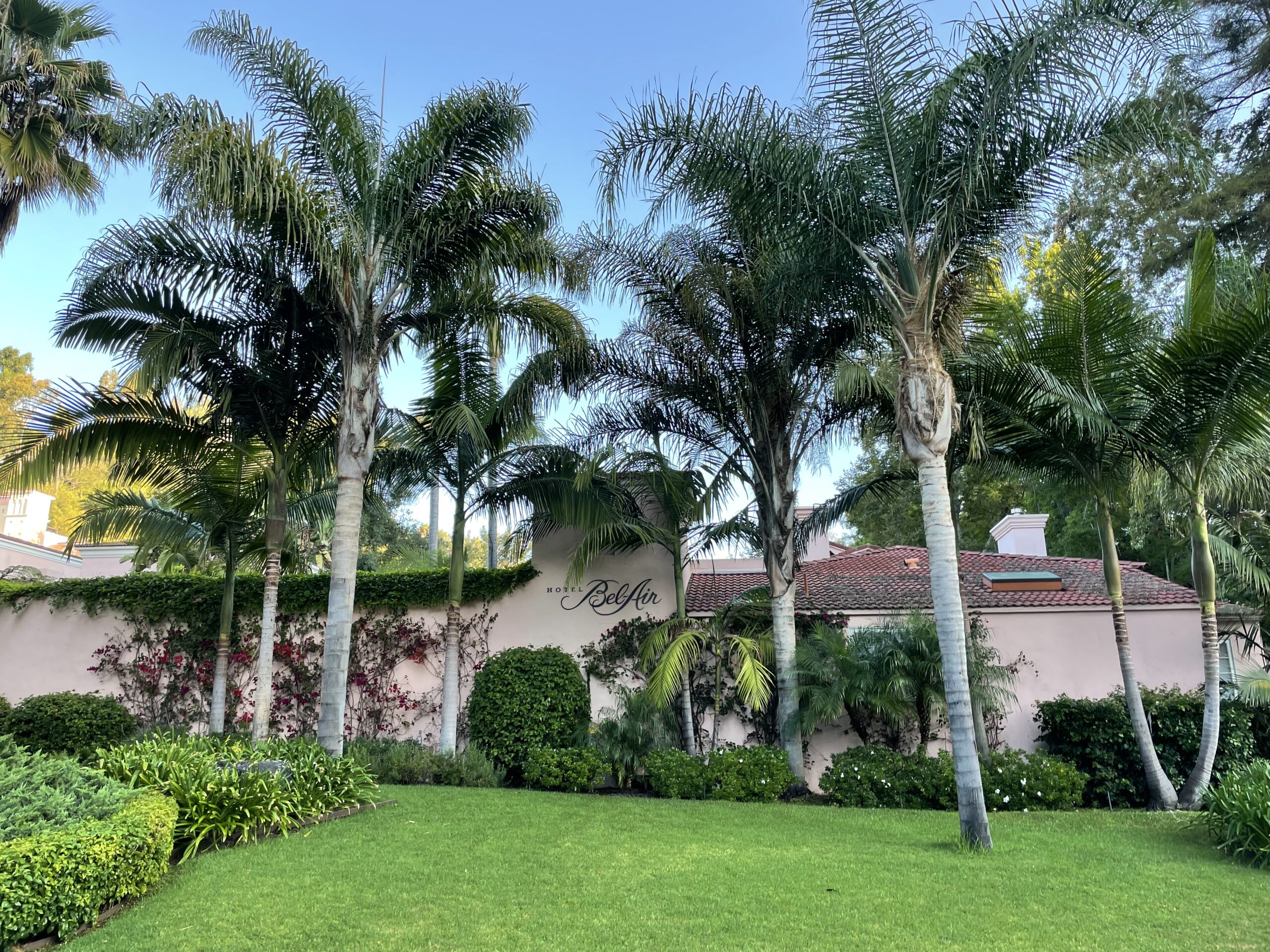 Church Wedding – "Don't take your eyes off that door"
Our Wedding at Hotel Bel Air was set for Saturday July 31, 2021. The Thursday before we had a small church ceremony with our family at St. Monica's Catholic Church in Santa Monica.
The large church with vaulted cathedral ceilings were juxtaposed by the intimate sixteen family members as we celebrated a traditional catholic wedding ceremony. I walked down the aisle with my mom and dad to meet Monsignor Torgerson at the front of the church. I got into position at the foot of the alter, standing beside Monsignor wearing my dark blue suit, waiting anxiously to see my wife I hadn't seen in over 20 hours. Being apart was very rare during COVID as we both worked from home the past year and a half.
A deepening tone of the organs took place. Monsignor leaned his head over to my ear as I stared down the aisle and whispered, "Don't take your eyes off that door. What you are about to see you won't forget for the rest of your life," Chills went down my spine and my heart sank to my stomach in anticipation to see my future wife. The oversized doors slowly opened rushing light into the church. Among the light, stood two silhouettes: Lindsay and her father, Bill. My breathe started to slow as the music cued Lindsay on her walk down the aisle toward me. I felt tears roll down my cheek. I didn't even bother to wipe them away or hide the fact that I was overwhelmed with joy and happiness.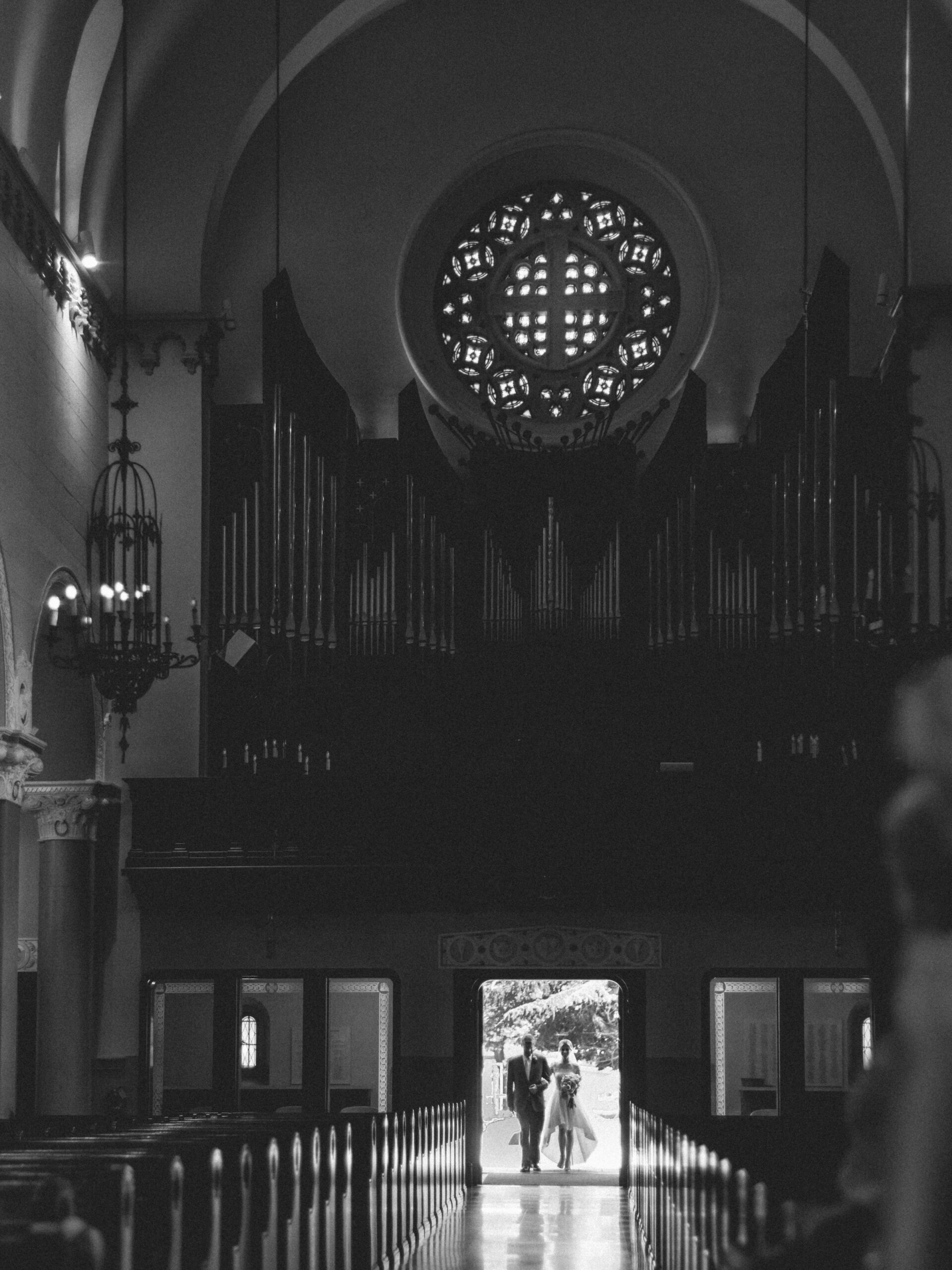 The Magical Number 13
I will never forget the night I met my Lindsay on a chilly night in lower Manhattan, not because of her beauty, but because of how she made me feel. That night I also found out the meaning of her tattoo. The roman numeral thirteen represents her birthday, October 13. The same birthday of my brother Matt who passed away when I was in high school.
Although Matt could not be at our wedding physically, his presence was felt the entire weekend from the church ceremony to our wedding at Hotel Bel Air. I designed my tuxedo to wear his number 54 on the inner right pocket over my heart.
Matt taught me 2 important lessons which were prominently featured in my wedding vows to Lindsay….
Don't take anything for granted and appreciate the simple things in life– like waking up in the morning, our health, family, friends, dogs and most importantly having you (Lindsay) by my side.
End in mind – Losing Matt put immense focus on what my "end" looks like and has me constantly simulating future scenarios. Each of the thousands of scenarios that have crossed my mind – you (Lindsay) are in every single one. I know many people fear aging, they fear the uncertain future, but nothing excites me more than growing old with you (Lindsay).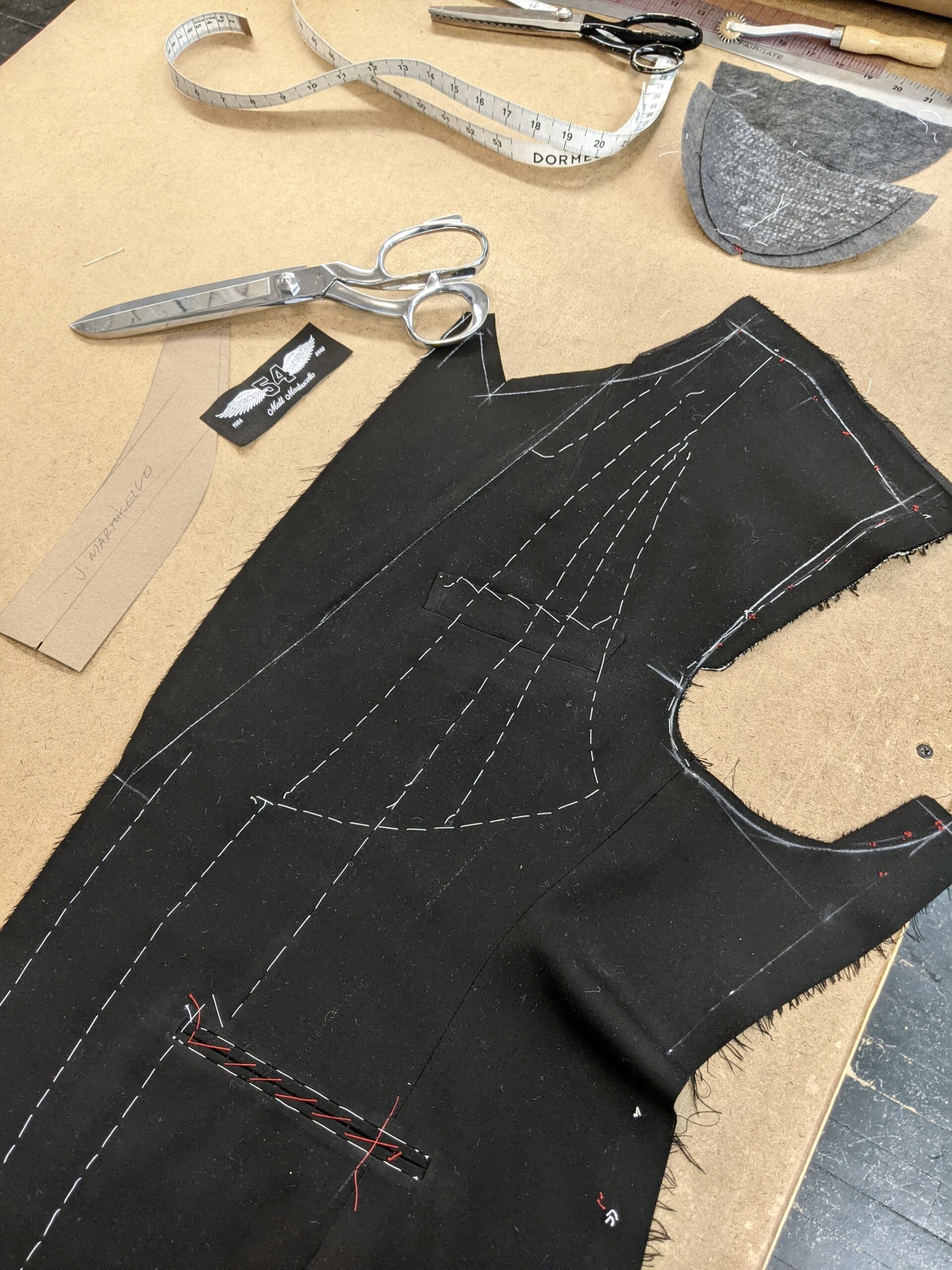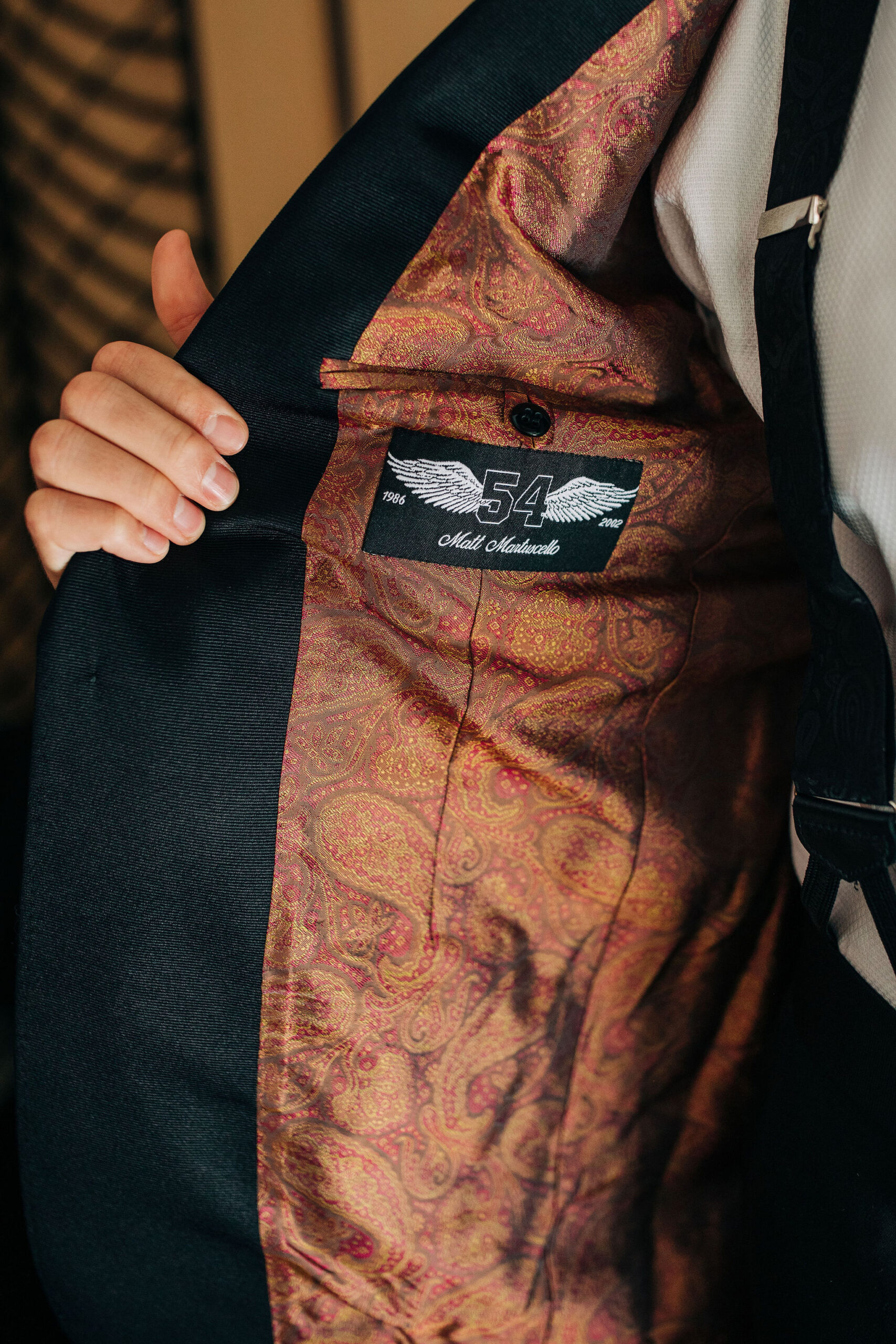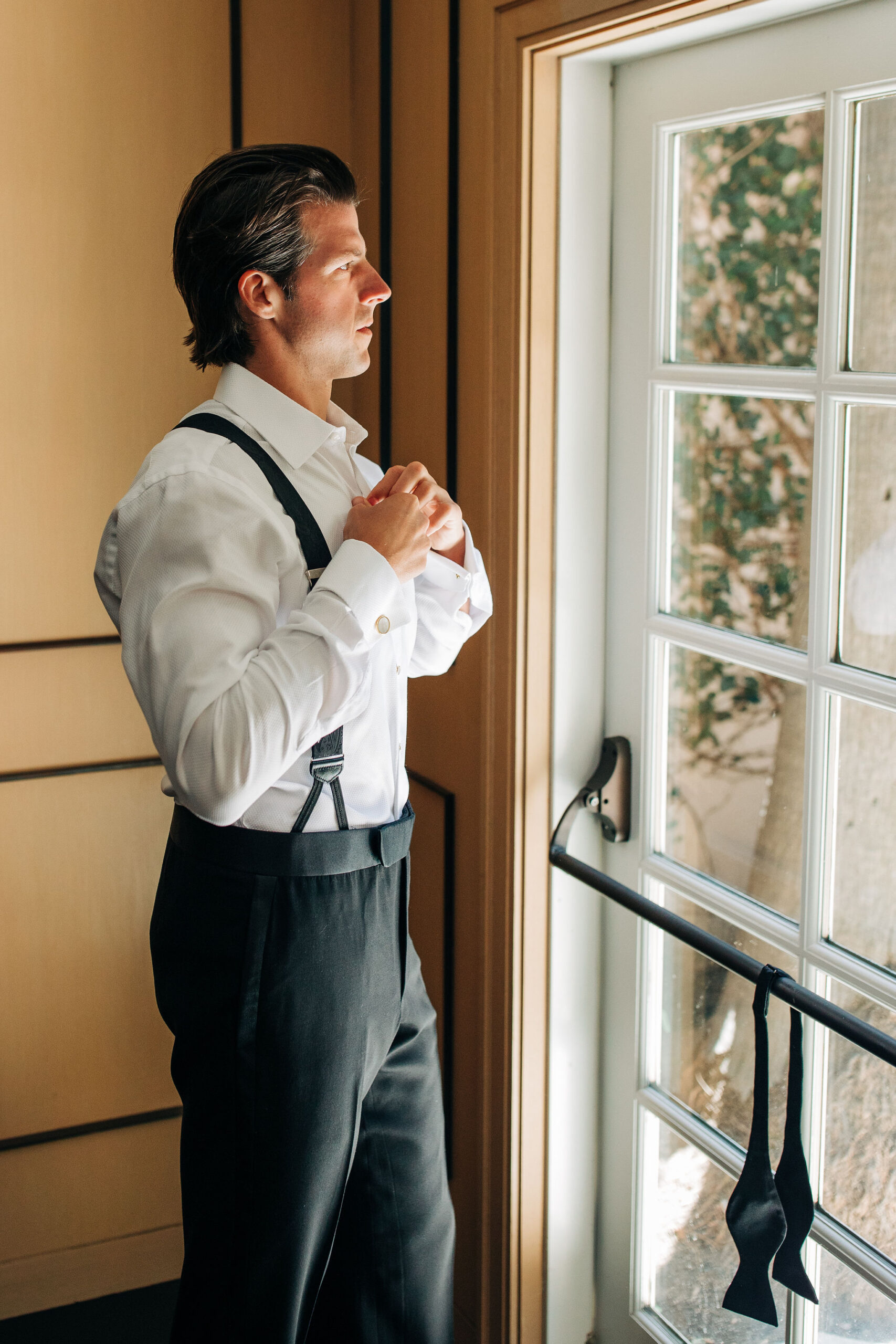 A Special Willie Simon Ceremony
At 4:00pm on July 31st, 2021, my arms interlaced between my parents as we walked down the path at Hotel Bel Air's swan lake, greeted by 150 friends and family seated amongst the lush green oasis. The blazing late-afternoon sun fueled the wedding ceremony overlooking the swan lake spoiled with endless greenery, crystal clear blue skies and natural beauty.  At the top of the aisle, I was met by our officiant and my brother-in-law, Willie Simon and Monsignor Torgerson.
I stood patiently processing the sheer beauty of my wife who I just saw moments prior at our first look. The sound of violins floated in the air and the sun was scorching hot as I felt sweat bead down my back.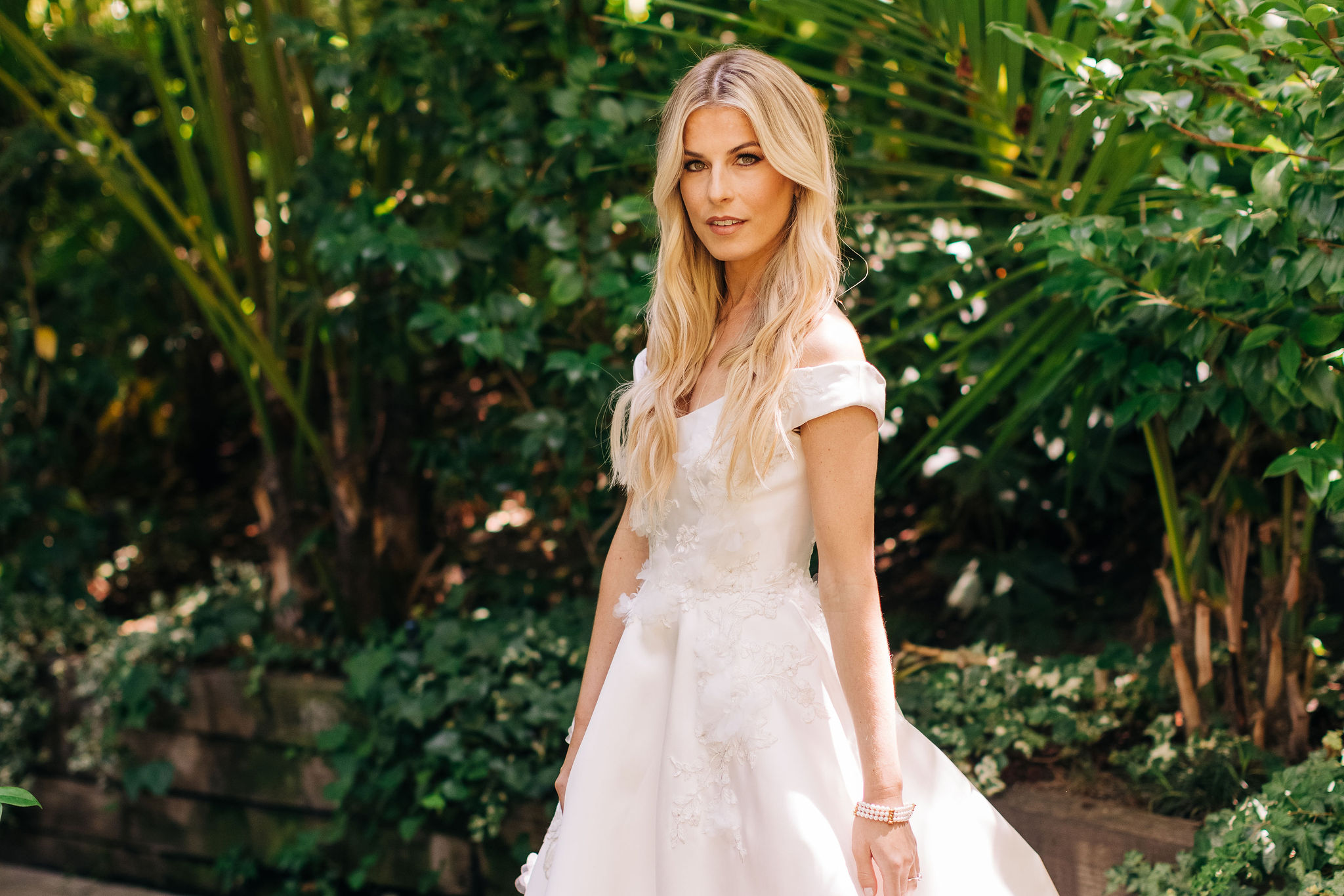 Two days before my wife made me tear up walking down the aisle at St. Monica's church, but today was different. When Lindsay walked down the aisle with her Dad by her side, in her elegant white gown, I felt a joy and excitement I've never experienced before and will probably never experience again. These are the moments you prepare for all your life.
Anyone who knows Willie Simon knows his officiating could have taken many directions. However, he left a mark on me with his flawless execution of readings, entertaining personality that made me break out laughing one minute, smile the next and even shed some tears. Willie even incorporated a letter he wrote to me when Lindsay and I first started dating saying I was "the one".
Another highlight for me was Lindsay's vows. I stared into Lindsay's eyes and felt the raw emotion as tears flowed down her face and she pulled together words that forever make me feel good… "As I stand here before you, on the most special day of our lives, I must admit that you are a million dreams and million prayers of a little girl come true. I am so proud that today I become your wife.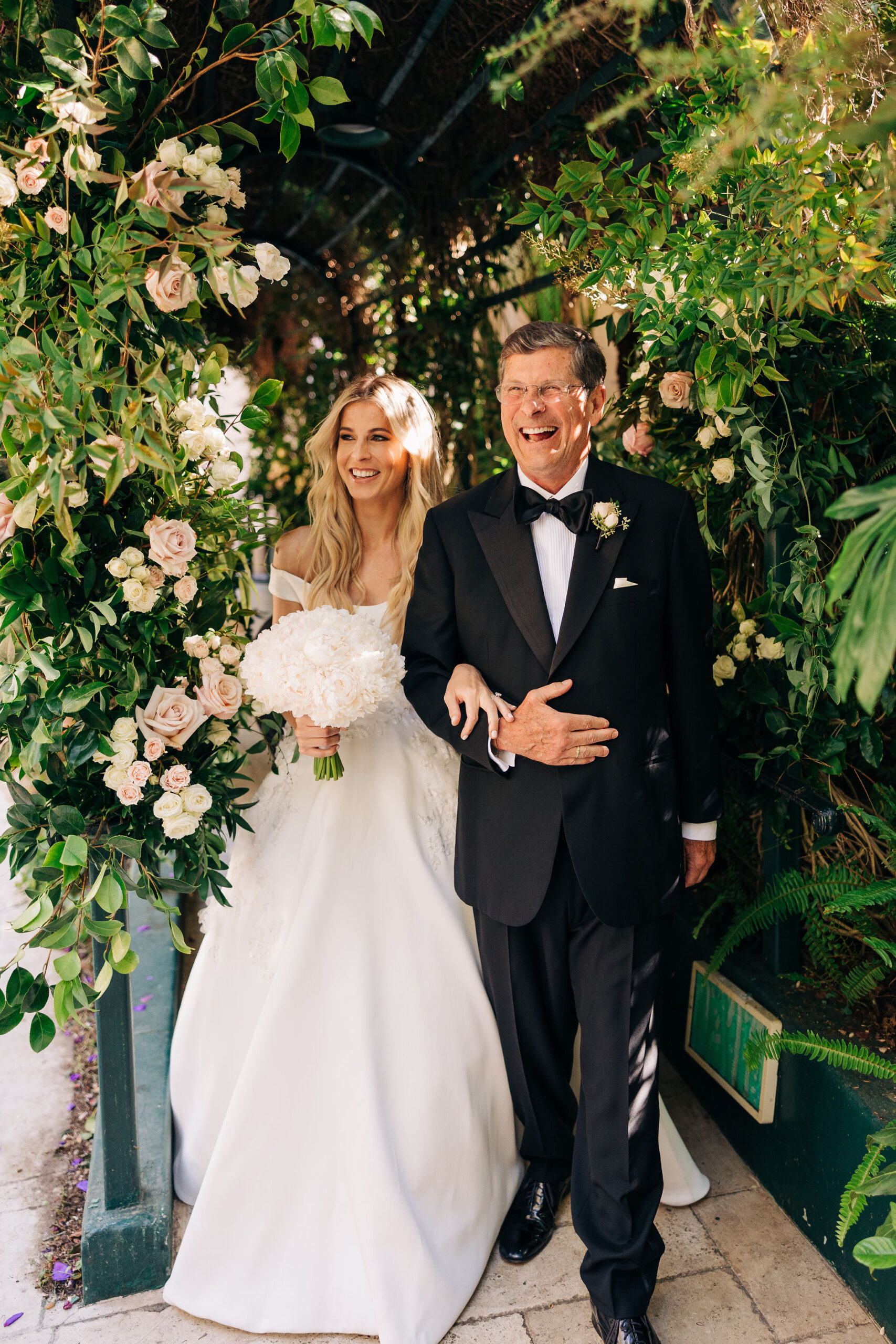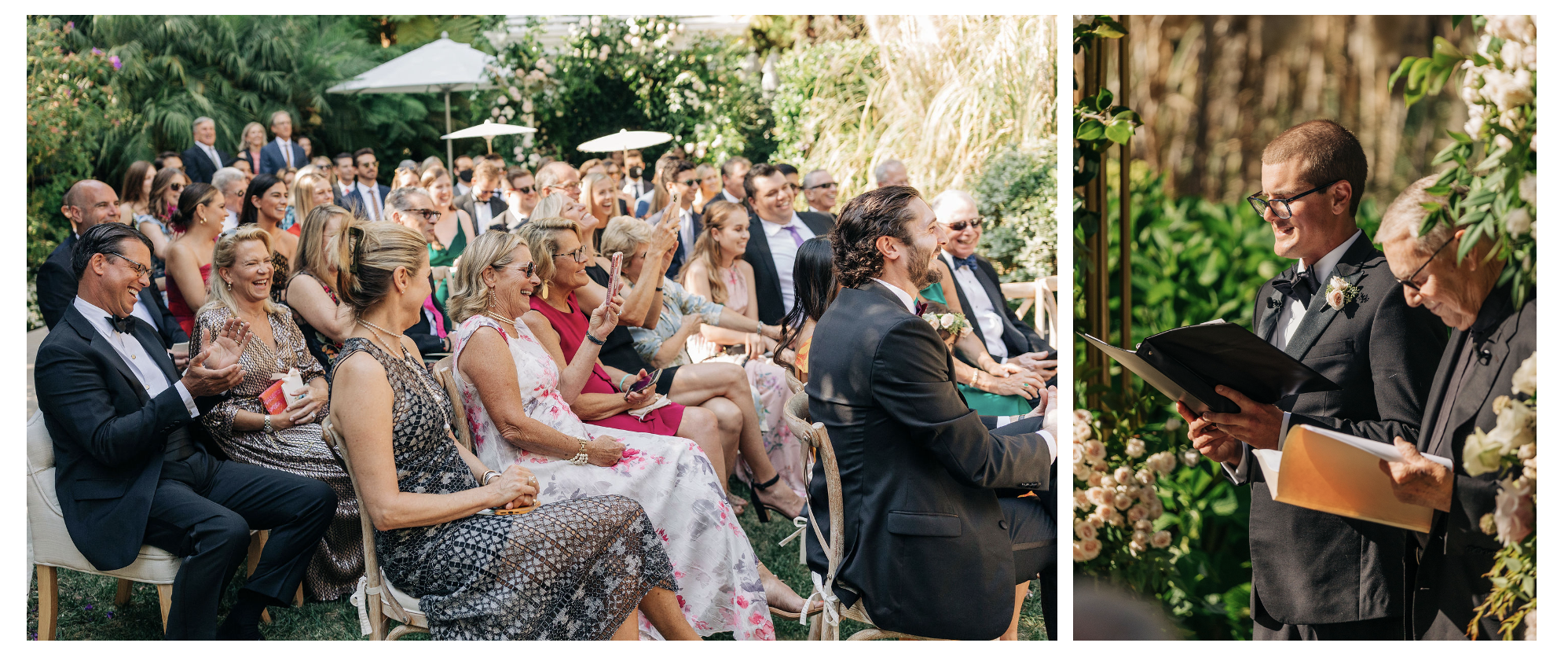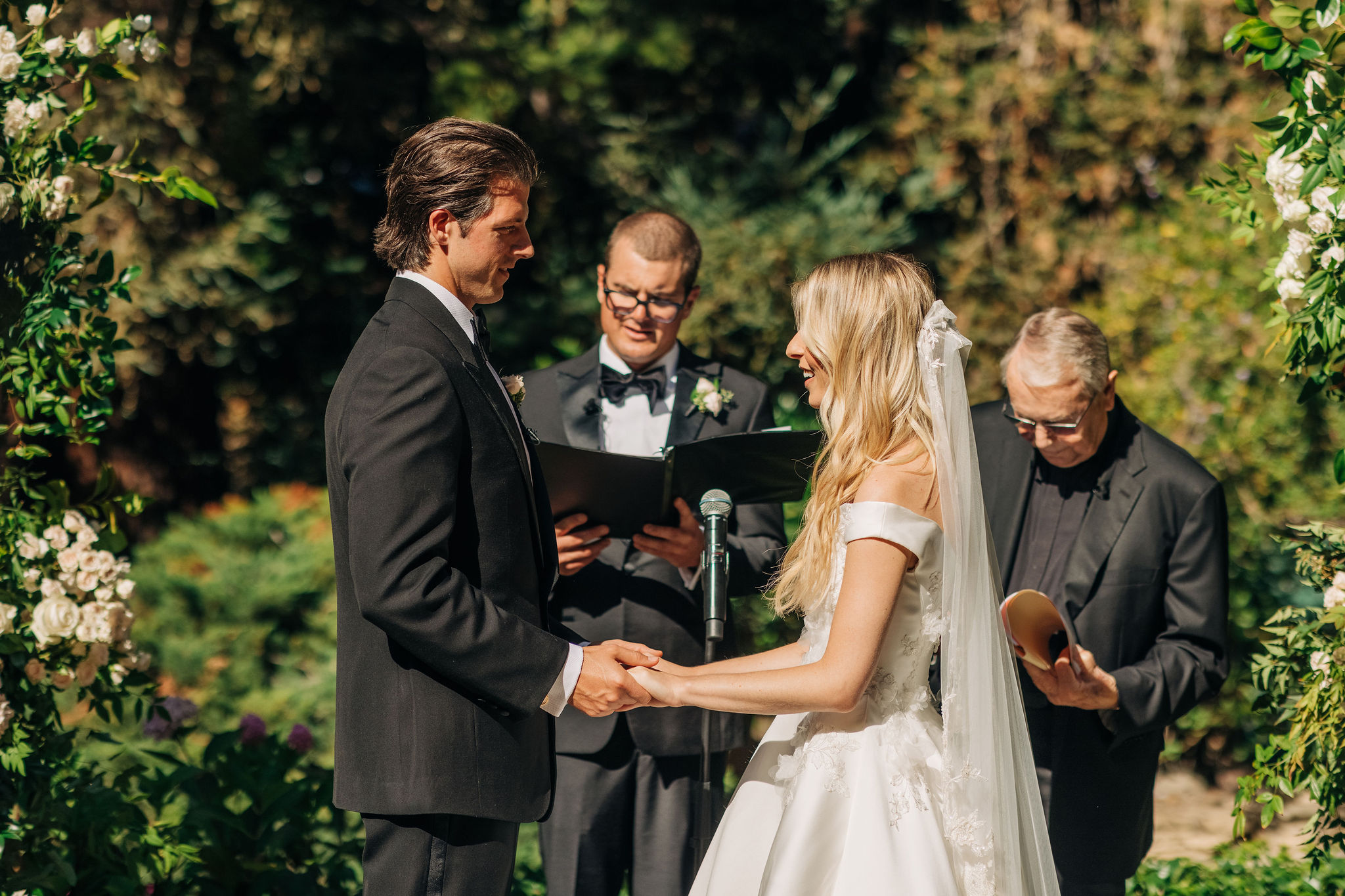 Walking out after being married – A Higher Experience…
Following the ceremony, guests made their way to the cocktail hour and Lindsay and I went back to our hotel suite. Lindsay removed her wedding gown and put on her party dress. Thirty minutes flew by as we were brimming with excitement to be reunited with our friends and family. The formal stuff was out of the way, and we could finally let loose.
A few months before the wedding Lindsay wanted the song "Higher" to play as we entered the dance floor as a newly married couple. When she first played me the song, I wasn't really a fan of it. Obviously my opinion didn't matter so we went with it anyway. The month leading up to the wedding I listened to "Higher" on repeat every morning during my run. This song literally was wired into my brain with the running high every morning. Safe to say I was a fan of the song by the time our wedding came around.
We heard a knock on our door, and it was Michael Gapinski, "Time for you guys to head out there!" he remarked.
"Ladies and Gentlemen please help me to introduce Mr. & Mrs. Martuscello…"
The exhilarating rush of scurrying onto the dance floor with my wife is like rushing out to the stage like we won a Grammy. I felt so proud and excited to connect back with friends and family with my wife on my side.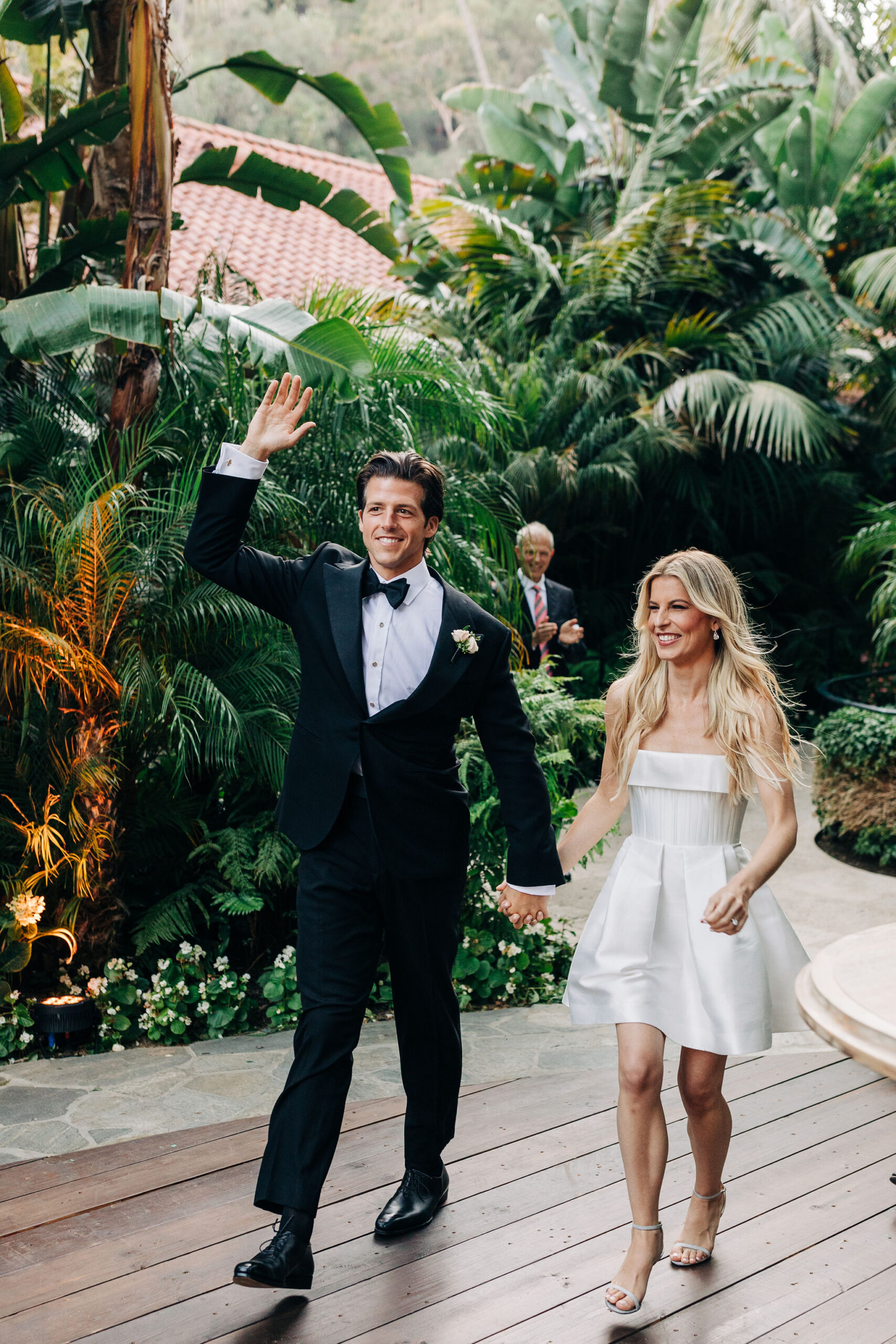 The Music Came On and The World Stopped
I didn't stress much about the wedding. However, our choregraphed first dance was something I stressed about. I am not a dancer – my body mechanics are emblematic of the tin man from Wizard of Oz – a perfect recipe for bad dancing. However, we had worked with a professional dance instructor (Dariusz) to lock down our dance and eliminate any chance of embarrassment.
The moment drums and violins from Satellite by Dave Matthews Band came on the world seemed to freeze for a few minutes, the cheering crowds, and thoughts about perfecting the dance just melted away. All that was present was my gorgeous wife gazing into my eyes with a huge smile on her face. I met my left hand with her right and placed my right along her side as we embarked on our first dance. Everything felt perfect in this moment. Although we were amongst a crowd of 150 people watching our every move it felt like it was just Lindsay and I.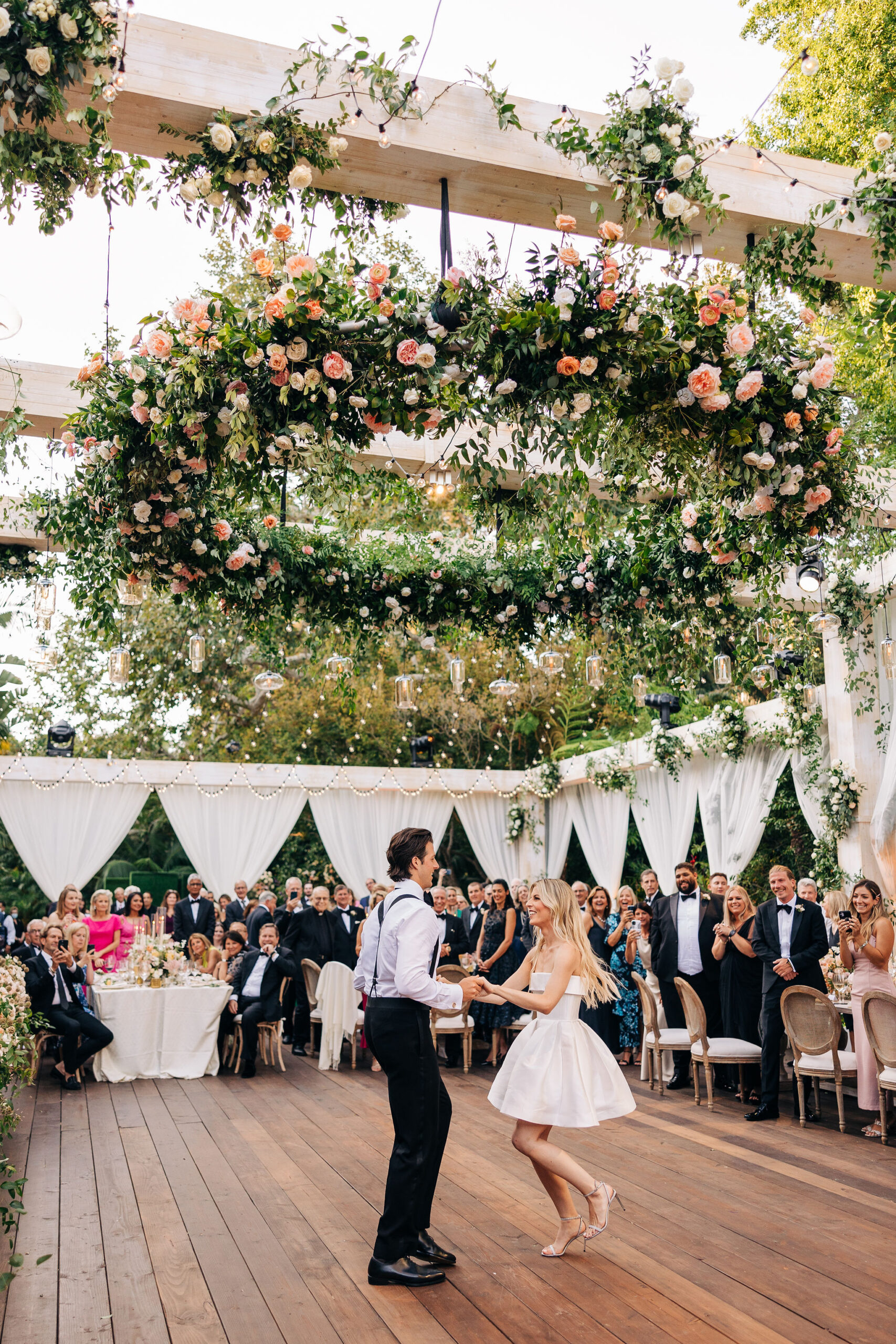 Our Wedding of a Lifetime
You don't really realize how special something is until it's gone. I learned this with my brother but also with our wedding. The day is gone, and the details continue to fade but these moments still replay in my head. Whether I see Instagram photos reposted, re-read our NYT wedding feature, or just share stories with friends who helped make our day so special – I am glad to continue to relive the moment. Nothing beats the day I married my wife.
Although the band rocked the stage, speeches were perfected, and I loved being surrounded by so many family and friends, for me the most magical moments of our wedding were when the noise was silenced by the presence of my wife.  The calmness in my mind leading up to our wedding, the wait for Lindsay to walk down the aisle, pausing in the middle of my vows to see Lindsay's tears roll down her cheek, our intimate moment as a newly married couple, and the euphoric feeling of dancing together where the world seemed to completely stop for a few minutes.
These are the moments I will live and cherish forever.